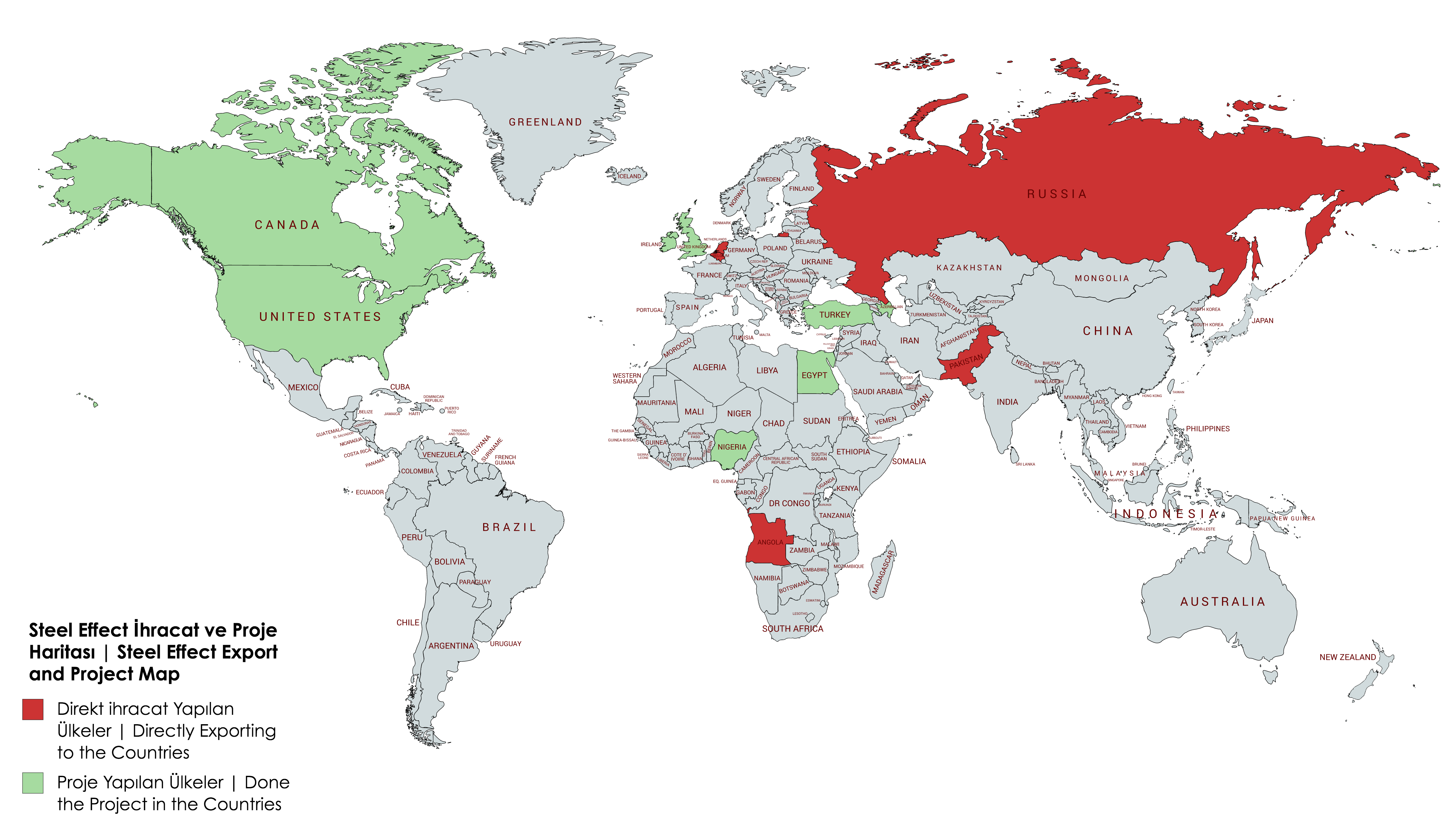 Steel Effect is a company that provides engineering, consultancy, project, and supply support services especially for static calculation reports in compliance with customer needs in domestic and international projects with its 15 years of engineering experience and dynamic team. The support and services we provide include cold form/roll form steel structures, reinforced concrete-steel combined structures, containers, and prefabricated structures and awning structures.
Steel Effect company, especially for the last few years, concentrated on the supplying needs for containers (living and office or other types), prefabricated buildings (living and office buildings or other types), light gauge steel structural buildings, heavy structural buildings like warehouse, hangars and any kind of steel buildings and their static calculation reports as well. Furthermore, we are good at contracting services, supervisor service, assembly service, and supplying of any drawings, renders of regarding projects above as well. Containers, Prefabricated Buildings, Steel structures projects, and their Structural/Static Calculation Reports request from companies and our quickly responding to the needs of the companies in both domestic and overseas markets is help you to take advantages.
Steel Effect has the ability to use the latest version design tools and all current national and international standards (TS, Euro Code, BS, IBC, DIN, UBC, SNIP). In this way, it provides the most economical and applicable details, producing integrated solutions even in the most complex situations, saving customers time and value.
As Steel Effect, our principles are:
To work on behalf of customer satisfaction at the highest level,
To be a sought-after brand in the sector for the projects we will realize by blending our technical knowledge with our principles and creativity,
To apply the latest quality standards in our projects and work units,
Provide timely services,
To improve the knowledge and skills of the staff by following the technological and scientific developments,
To give importance to personnel training and to provide motivation,
A qualified, young and dynamic human resources representing Turkey with the power to sign and jobs that will leave its mark,
To comply with national and local environmental policies and current environmental management standards in all our activities.
To ensure the continuity of its success by signing projects not only in Turkey but also abroad.